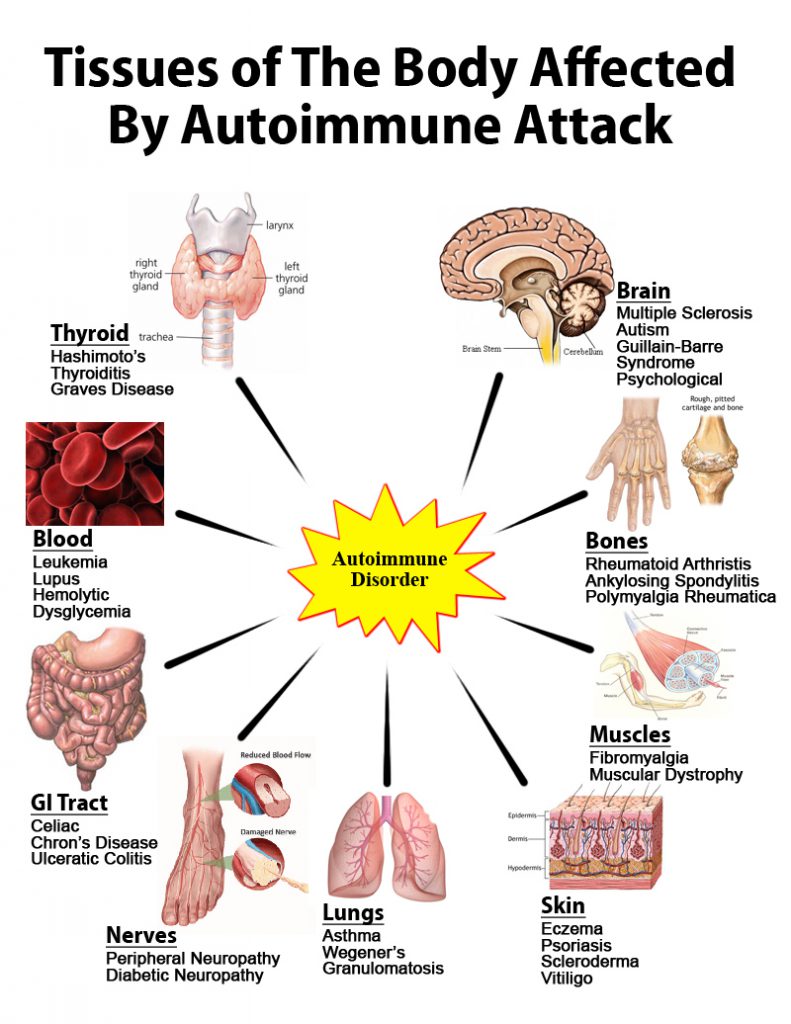 Autoimmune disorders are characterized by symptoms of the bodies immune system mistakenly attacking the body's own cells or organs. This can show up as a number of autoimmune disease symptoms as shown in the chart.
Autoimmune Disease Symptoms
Contributing Factors or "Triggers" of Autoimmune Disease
foods – foods that cause mild to severe allergic reactions.
chemicals – exposure to chemicals in your environment.
infection – a variety of infections such as oral infections associated with root canals, lyme disease, and fungal and bacterial infections that are often associated with sinusitis are just a few examples.
nutrition – missing micro-nutrients.
Key to Diagnosis is Testing
It seems clear from the above list that testing is required to isolate the trigger(s) that might be causing the autoimmune disorder.
Here's one way to find a functional medicine doctor in your area.
Self-Testing is another alternative. Here is a source for relatively low-cost testing tools.