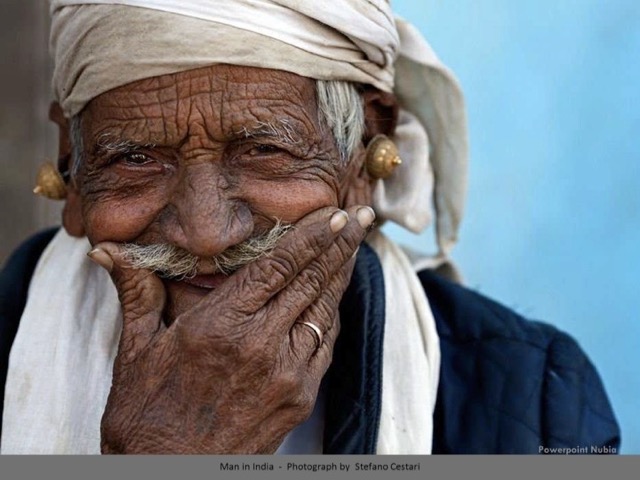 THE INFORMATION FOR THIS ARTICLE COMES MOSTLY FROM THE 6-10 HOURS PER DAY I SPEND LISTENING TO INTERVIEWS OF THE WORLD'S LEADING SCIENTISTS ON YOUTUBE AND OTHER MEDIA AND READING BOOKS AND ARTICLES ON THE SUBJECT.
BUT A PART OF MY KNOWLEDGE COMES FROM PERSONAL EXPERIENCE. I'M 75 AND IN DECEMBER I HAD A ROUND WITH COVID-19 FOR 3-4 DAYS. WE KNEW IT WAS SOMETHING DIFFERENT. MY WIFE HAD IT FIRST AND THEN I HAD IT RIGHT AFTER – SO WE KNEW IT WAS HIGHY INFECTIOUS BUT WE ALSO KNEW RIGHT AWAY IT WAS LIKE NO OTHER FLU – THE DRY COUGH, HEAVY CHEST CONGESTION, FEVER, UPSET STOMACH – CLASSIC VIRUS SYMPTOMS BUT NOT LIKE THE REGULAR FLU.
AS A PERSON YOU ARE MOSTLY ALIEN – THAT IS, YOU ARE A HUGE WAREHOUSE FOR BACTERIA, FUNGI, AND VIRUS' THAT ARE NATURAL AND LIVE IN YOUR GUT, YOUR SKIN, YOUR ORGANS, AND THEY HAVE THEIR OWN DNA (NOT YOURS THEREFORE THEY ARE NOT YOU AND "ALIEN") THESE ARE GENERALLY CALLED YOUR MICROBIOME AND THEY COMPRISE THE LARGER PORTION OF WHAT CONTROLS AND ACTIVATES YOUR BODY, YOUR IMMUNE SYSTEM, YOUR HORMONES, AND EVERYTHING ABOUT HOW YOUR BODY WORKS. THEY INTERACT WITH YOUR DNA WHICH ALLOWS THEM TO HELP YOU PRODUCE NEW CELLS AND FIX DAMAGED ONES.
AVOIDING COVID-19 AND THE FLU
We've gone for 20 years without taking a vaccine or medication. We've seen research and evidence that ingredients in those shots reduces immune system function so we decided to build our own natural immunity and build up our immune systems. I'll talk specifically about that later.
We've focused on taking the supplements and eating foods that promote a strong and healthy gut and therefore immune system – the stronger your immune system is the faster you'll develop antibodies and the shorter your illness.
We eat a very healthy organic and low carb diet. No sugar in our diet and carbs that turn to sugars very fast are out as well. We eat hardly any dairy, and absolutely no grains – no wheat, barley, corn, soy, or rice. We eat grass-fed beef, chicken, or pork, in very small quantities – locally-farmed in humane ranches we can inspect ourselves.
We eat a fair amount of fat in olive oil, avocados, and nuts.
We take supplements and eat fermented cabbage and vegetables.
SUPPLEMENTS
Supplements that are essential to strengthen your immune system are vitamin C, vitamin D, and zinc. We also take minerals and a few other supplements but these are the most active for building the immune system. The vitamin C is liposomal – it's capsulated with some fat that allows it to penetrate much farther into your body before it breaks down. The better way is to take vitamin C via IV – some communities have places where you can go and sit for an hour and take some massive doses of C. This really activates the immune system.
You can also take vitamin D but have to be more careful that you also take vitamin K2 and Magnesium along with it. You can generally take 1,000-5,000 units per day safely – cut back if you feel any symptoms at all.
One other thought…germs, virus, infections, and even cancer cells thrive in an acidic environment. Lots of sugar and carbs that convert immediately to sugar cause acidity. If you can arrange to drive your body to an alkaline chemistry, then you reduce the ability to have a virus move around and infect cells. Naturally this would be an old folk remedy that was lost with the advent of modern medicine. Warm water, lemon juice, and baking soda.
RISKS
You'll be at risk if you've taken flu shots or take medications for heart disease, blood pressure, diabetes, or other such medications.
The problem is that there is an interaction with those other conditions and medications that results in what's called a "Cytokine Storm" which is an immune over-reaction that can congest your lungs and make it hard to breath.
Hospitals that put patients with this condition on ventilators are finding that the death rate is very high – 80% or more. That's because ventilators are wrong for this condition – says most ER doctors.
A new treatment and protocol has been developed for patients in hospitals who have these kind of serious reactions caused by the virus and prior conditions. It's called MATH+ and you can read about it here – https://covid19criticalcare.com/treatment-protocol/ – this was developed by a group of ER doctors who got tired of seeing older patients die and developed a completely different method for treating that doesn't use a ventilator at all.
Patients in various hospitals across the country have been given Hydroxychloroquin and Zinc and recovery times have been greatly reduced with death rates at almost zero. Most of this information is coming from the actual hospital doctors and nurses.
Because hospitals are being forced to declare all patients as COVID-19 regardless of the actual illness, and because there are financial incentives for doing this and placing patients on ventilators, some hospitals like several in New York have been placing patients on ventilators hours after arrival. You can see this also affects the death rates reported – they're far lower than what we're being told.
There are times when you fit the above profile in terms of age and medication that you'll have to be admitted to a hospital for some help. You'll want to do some research and try to know ahead of time which hospital is going to use the above MATH+ protocol or similar and not put you on a respirator no matter what. This is an ER nurse from Florida who have volunteered in a NY hospital and worked in one permanently in Florida. https://www.bitchute.com/video/aKyZusU2xRJZ/
If you are high risk and you can get your doctor to prescribe Hydroxychloroquin then get some in advance just in case. Most people report you only need about 3 tablets of 200mg each – you can take it once you're diagnosed but you can also take it in advance – 200mg per week with zinc. Immunity should last for weeks after the 3rd tablet and the supplements listed above will still help you get through.
All of us will be at risk if we allow Gates and Fauci to introduce a mandatory vaccine based on the mRNA platform – a type of vaccine never tested before and never licensed or used for a vaccine at any time in history. That vaccine should have a test population of 1 million animals before 1 million humans and at least 2 years to insure safety – the SWINE FLU did not have this and there are still hundreds of Americans laying in beds paralyzed to this day.
ADVICE FROM THE EXPERTS
I'm sorry but we can't really trust any of the "experts" currently advising the United States because they all have strong interests and financial investments in vaccines and are giving advice that is designed to create maximum fear and panic so that convincing the U.S. we need a mandated (FORCED) vaccine for this worldwide will be adopted by our government – as they did in the case of Swine Flu and you can research the "Swine Flu Fiasco" and find out how that went.
Experts from other parts of the world – countries that didn't lock down and didn't have near the number of deaths per capita we had are generally more reliable. They have no financial interests to cloud their judgement (and YES that includes Bill Gates for sure). https://www.corbettreport.com/gates/
Masks hurt you more than help you. If you have to wear them because of store rules then do so but do not wear a mask any more than you absolutely have to – your maximum safety distance without masks is 3 feet and then you're only exposed if the other person has no mask, is coughing and wheezing spraying droplets everywhere, and you haven't done anything above to strengthen your immune system. Otherwise using a mask will cause you to re-breath your own CO2, and bacteria and virus' you capture yourself. Do not wear a mask while driving or walking in the open. Do not wear a mask at home – if someone in the house has COVID-19 they should wear the mask when they're around others and wash their hands frequently.
People have a microbiome and we were designed to interact with other humans and animals in a way that strengthens our body – we exchange bacteria from our microbiome with each other and that mechanism strengthens our immune systems – take that away and our immune system begins to whither almost immediately. High risk people get riskier. And our body is at its best interacting with the microbiomes not only of other people and animals but also with nature – the trees, the dirt, the plants, etc. Walking around in the park strengthens your immune system because you're interacting with millions of other bacteria and that builds and strengthens your immune system. Staying in the house you get weaker and more vulnerable. See the problem? Perhaps you can see the biological reasons for a lot of our traditions – shaking hands, hugging, standing with others in a circles, working in groups, letting dogs lick us, etc.
Your comments and questions are welcome.