I happened to think that there are those who are so resigned to being type 2 diabetic that you wouldn't attend the free summit or even read long articles about how to reverse type 2 diabetes.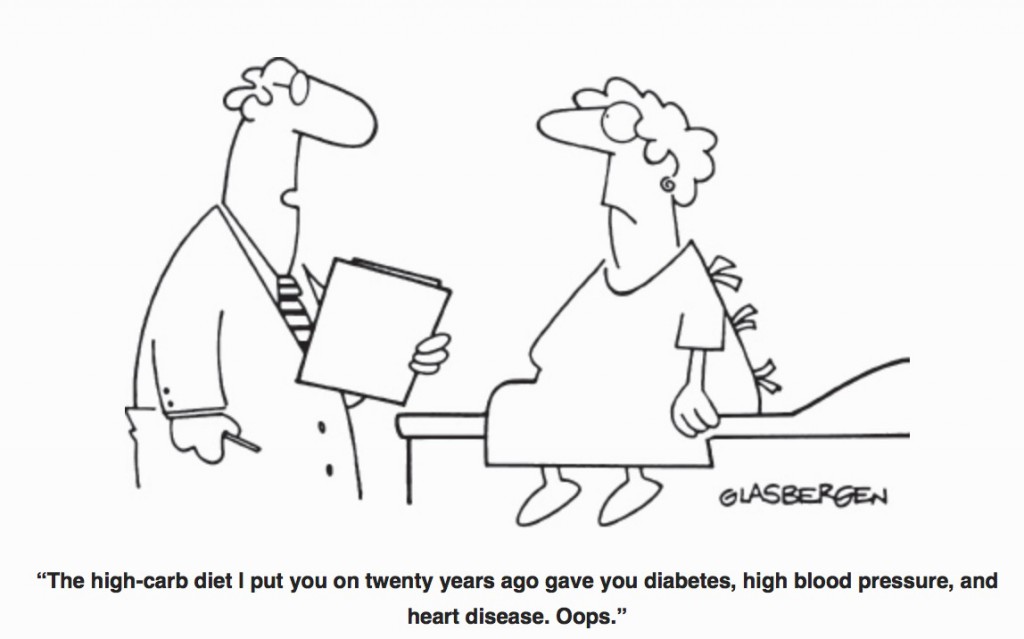 We certainly don't recommend that you take yourself off your medications and we don't recommend that you do anything without speaking to your doctor.
And perhaps you are pre-diabetic and still have some time. You have all the classic symptoms but you're just ignoring it hoping it will go away.
Here is a simple test you can do that won't really hurt you at all. It involves temporarily switching your diet from sugar to fat.
Stop eating grains, breads, pastries, rolls, rice, potatoes, and anything made from these products as best you can.
Stop eating sugar, fruit, or anything sweetened and labelled "low fat" or "low calorie" with high fructose corn syrup or other sweeteners you can't pronounce.
Stop drinking sodas or fruit juice.
Instead eat more meat, fish, chicken, and eat avocados and nuts, and salad with plenty of olive oil and steamed vegetables with a little olive oil on them as well.
And then just see what happens. These are relatively small changes. And you can do this for 2-3 weeks without starving or killing yourself. You can eat as much of the other things as you want. No counting calories, no worrying about portions. Just see how you feel.
If you feel better, then you've learned something. If you don't, then no harm.
It's a simple request. And we're making this request because we love you. Your family and friends – they love you and they're asking you to try this.
What's the big deal?