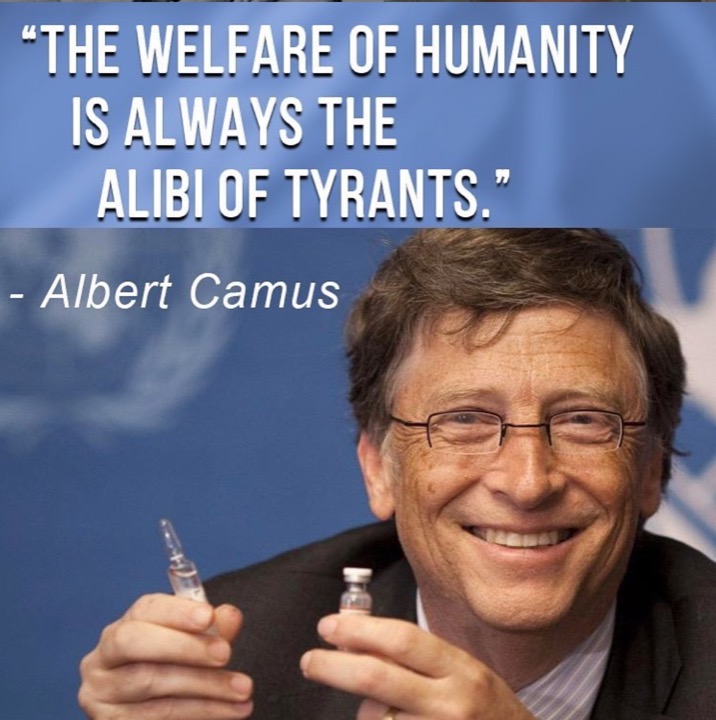 EVENT 201 – HOW TO GET WORLD LEADERS TO ACT IRRATIONALLY AS AN IMPORTANT PART OF A PLANDEMIC.
MOST PEOPLE KNOW THAT AN EVENT WAS HELD BY THE GATES FOUNDATION AND WEF IN 2019 TO PREPARE WORLD LEADERS AND PUBLIC HEALTH OFFICIALS FOR WHAT WAS TERMED AN INEVITABLE PANDEMIC.
THE TECHNIQUE FOR DOING THIS I NOT WELL-KNOWN TO MOST PEOPLE WITH SOME EXCEPTIONS LIKE SHELL OIL. SINCE THE 1970S, SHELL MANAGEMENT AND EMPLOYEE HAVE DEVELOPED AND PRACTICED SCENARIO PLANNING – IT'S A WAY TO PREPARE A PARTICULAR VISION OF THE FUTURE AND THEN PRACTICE THE STEPS NECESSARY TO DEAL WITH THAT FUTURE SCENARIO THAT PLACES THE COMPANY AT AN ADVANTAGE BECAUSE IT CAN PREPARE AND ACT VERY QUICKLY IN RESPONSE TO THE SCENARIO.
BY SELECTING THE MOST LIKELY SCENARIOS, A COMPANY LIKE SHELL CAN INVEST TIME AND RESOURCES IN PREPARING FOR A SCENARIO IN ADVANCE AND OFTEN USE SUCH A "CRISIS" DEVELOPMENT TO PULL OUT AHEAD OF COMPETITORS – AS THEY HAVE SINCE 1970.
BUT ONE OF THE ADVANTAGES OF SCENARIO PLANNING IS THAT IT CAN BRING OUT ACTIONS NEEDED AND ESTABLISH THOSE ACTIONS AS ACCEPTABLE WITHOUT NECESSARILY HAVING DONE THE SCIENCE TO ESTABLISH THEIR EFFICACY. MANY ASSUMPTIONS MUST BE MADE EVEN BY THE GREATEST MINDS WITH NO NECESSARY RESOURCES TO CHECK VALIDITY.
WHEN A PLANNING GROUP SUCH AS WAS PRESENT IN EVENT 201, ADDRESSES THE ISSUE OF A COVID PANDEMIC, THEY ARE LIMITED TO THE EXPERTISE IN THE ROOM AND THEREFORE MANY ASSUMPTIONS MUST BE RELIED UPON IN ORDER TO MOVE CONVERSATION FORWARD.
CONCEPTS LIKE DISINFORMATION, LOCKDOWNS, USE OF MASKS, CONDITIONS FOR SPREAD OF THE VIRUS, MUST BE ASSUMED AND OFTEN ARE BASED ON ASSUMPTIONS THAT HAVE NO FACTUAL BASIS.
BUT WHEN A SCENARIO PLANNING SESSION CONCLUDES AT SHELL, ALL ASSUMPTIONS ARE CHECKED AND VALIDATED BY SCIENTISTS AND EXPERTS. WITH EVENT 201, NONE OF THIS OCCURRED AND LEADERS ADJOURNED THINKING THAT THE ACTION ITEMS DISTILLED WOULD PROVIDE VALID GUIDANCE WHEN THE REAL SITUATION (PANDEMIC) CAME ALONG.
ONE OF THE SIGNIFICANT ISSUES RAISED DURING EVENT 201 WAS THE NEED TO CENSOR AND CONTROL SOCIAL MEDIA AS IT WOULD CERTAINLY PLAY A KEY ROLE IN SPREADING MISINFORMATION ABOUT THE FACTS AND THE VACCINES. ALSO DISCUSSED WAS HOW TO USE COMMUNITIES TO FIGHT VACCINE HESITANCY – THIS HESITANCY WAS DISCUSSED AS IF IT WAS NOT BASED ON FACTS OR PEER-REVIEWED SCIENTIFIC STUDIES BUT RATHER SIMPLY THE FEARS OF CONSPIRACY THEORISTS AND VACCINE-INJURED MOTHERS.
IT'S NOT HARD TO SEE HOW THIS EVENT SETUP THE LEADERS BOTH GOVERNMENT AND PRIVATE SECTOR WITH BAD ASSUMPTIONS AND MIS-INFORMATION THAT THEY USED IMMEDIATELY WHEN THE REAL PANDEMIC HAD EMERGED.
IN FACT, IT'S NO ACCIDENT THAT THE SINGLE BIGGEST LESSON-LEARNED FROM THE EVENT 201, WAS NOT IMPLEMENTED AND RATHER HINDERED WHEN THE REAL PANDEMIC BEGAN (INTERNATIONAL COORDINATION AND COOPERATION FACILITATED BY CORPORATIONS AND COUNTRY STATES). AS THE W.H.O. PROVED TO BE CORRUPT, AND THE U.N. POWERLESS, ALL THE PLANS DEVELOPED IN EVENT 201 WERE ABANDONED BY DESIGN IN ORDER TO ENSURE THE WORSE POSSIBLE OUTCOME FOR HUMANITY AND THE BEST POSSIBLE OUTCOME FOR BIG PHARMA.
IT'S NO ACCIDENT THAT THE GATES FOUNDATION NOW CONTROLS MAINSTREAM MEDIA VIA BIG PHARMA AND SOCIAL MEDIA CHANNELS. HIS CONTROL OF THE NARRATIVE AND ABILITY TO CANCEL EVEN THE MOST NOTEWORTHY SCIENTISTS (EXAMPLE IS THE GREAT BARRINGTON DECLARATION) SHOWS THAT MISINFORMATION CONTROLLED BY GATES WAS HANDLED AS A KEY PART OF THE PLANDEMIC.
THE POWER THAT GATES WIELDS CAN BE SEEN BY REVIEWING THIS VIDEO WHICH HAS NEVER SEEN MAINSTREAM MEDIA.